Forever Green
Evergreen has launched its first college-wide fundraising campaign. Visit Forever Green to learn more and make your gift. 
Annual Giving
Your annual contributions enhance the quality of the Evergreen experience, and open the door for many students who couldn't otherwise afford a college education. The Evergreen Fund provides a stable and flexible stream of support for scholarships, academic programs, student projects and faculty research.
The House of Welcome
The House of Welcome exists to provide service and hospitality to students, the college, and surrounding Native communities. With a design based in the Northwest Indigenous Nations' philosophy of hospitality, its primary functions are to provide a gathering place for hosting cultural ceremonies, classes, conferences, performances, art exhibits and community events.
The House of Welcome provides the opportunity to build a bridge of understanding between the regions' tribes and visitors of all cultures. The public service mission of the House of Welcome is to promote indigenous arts and cultures through education, cultural preservation, and economic development.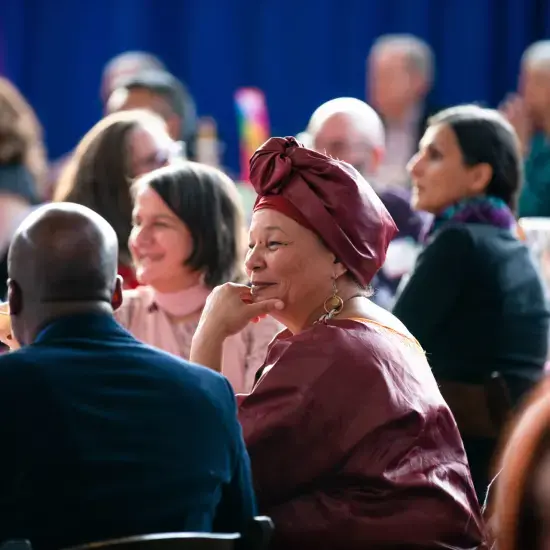 Supporting a Vibrant Future
The Art of Giving Fundraising Event
The Art of Giving is The Evergreen State College Foundation's annual fundraiser, bringing together donors, alumni, friends and businesses to celebrate student potential and build support for scholarships at Evergreen. 
The Evergreen State College Foundation
The Foundation is a 501(c)(3) nonprofit organization dedicated to building an outstanding future for The Evergreen State College.
Location
Evans 3900

Mailstop Evans 3900