Membership and Entry Fees
The Center is currently open to Evergreen's students, faculty and staff.
Public access outside of scheduled rentals is temporarily suspended while we upgrade our capabilities. We care about the local community and are looking forward to offering more public programming in the future.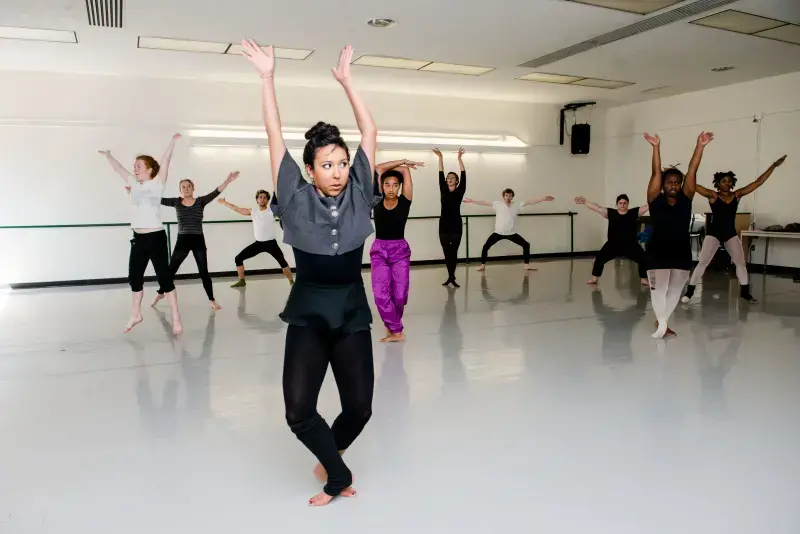 Space Reservations
A variety of indoor and outdoor spaces are available for reservation by students, staff and faculty members through Schedule Evergreen (login required).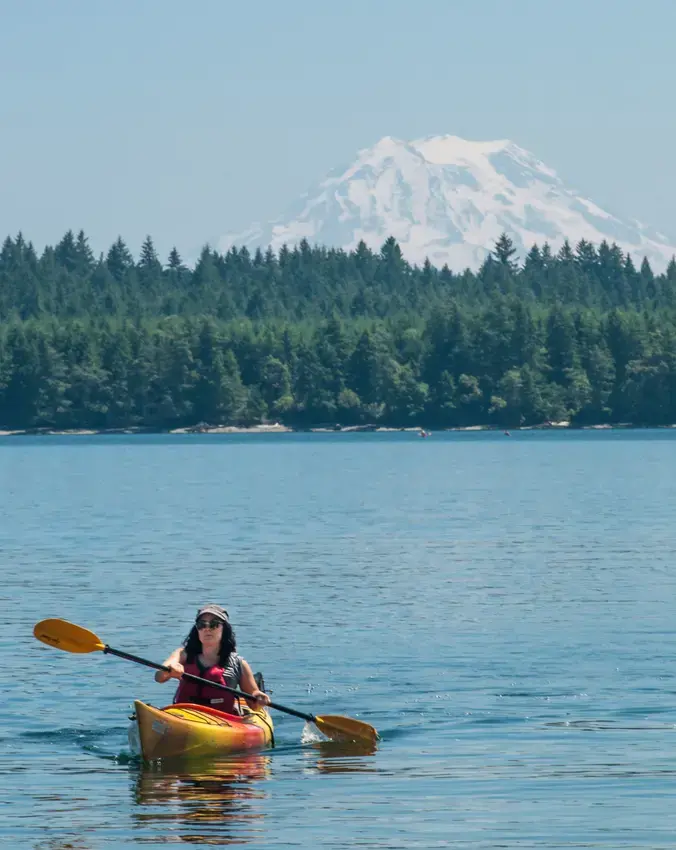 The Outdoor Program (TOP)
The Outdoor Program (TOP) offers local and regional hiking, camping and other outdoor adventures for students. We also have a rental center for all-season gear to get you outside and being active!
Check out the Greener Guide to the Outdoors, a resource curated by student leaders, highlighting some of TOP's favorite natural places in the Olympia area.
Borrow Equipment and Get Moving
Many different sports and fitness items are available to borrow from the Center for free. Come by the front desk anytime it's open. All items are first-come, first-served. Examples include:
Towels
Yoga mats and blocks
Climbing shoes
Equipment for racket sports: Racquetball, tennis and badminton
Balls: Basketballs, volleyballs, footballs and flag football gear, soccer balls and dodgeballs
Jump ropes
Disc golf sets and frisbees
Foam rollers and stretching bands
Swimming goggles
If there's something you wish we'd offer, let us know!
Deodorant and other sundries are available to buy at the Greener Bookstore or the POD Market.
Check-out Equipment
TOP offers free outdoor equipment check-outs for Evergreen's students, staff and faculty. A wide variety of gear is available ranging from kayaks and paddles, to ice axes, crampons and tents. Visit the TOP desk in the Center to learn more.
TOP Hours and Location
Mondays and Fridays: 12 - 2 pm and 4 - 6 pm
Tuesdays, Wednesdays and Thursdays: 4 - 6 pm
Location: Costantino Recreation Center 109
These are the only hours you can pick up or drop off equipment
TOP Programs
Registration
Register online or stop by the TOP Office to sign-up. If you want to find out more about a specific trip, visit the TOP office during our open hours.
Trip fees vary based upon location, duration and activity type. The fees are only to cover direct costs such as food, campsites, permits and transportation.
Is cost a barrier to your participation? Courtesy of the Clean Energy Committee, a fee reduction program is available. Applying only takes a few minutes! Submit a trip reduction request form to top@evergreen.edu.
Attend Pre-Trip Meeting
This meeting will cover logistics and safety for your trip. You'll find out what you'll need to bring and what to expect. If your schedule conflicts with the meeting time, email top@evergreen.edu to schedule a meeting with to cover the material.
Gear and Food
TOP staff will bring group gear like tents and cook stoves. At the pre-trip meeting, you'll get a packing list detailing anything you need to bring. If you don't have required clothing or equipment, we've got you covered! The rental cost of the gear is included in your trip fee.
Meals are provided for all overnight trips. If you have special dietary needs, let us know! We have lots of expertise in creating delicious and filling meals for virtually every eater.
Refunds
We only issue trip fee refunds if the trip is canceled.