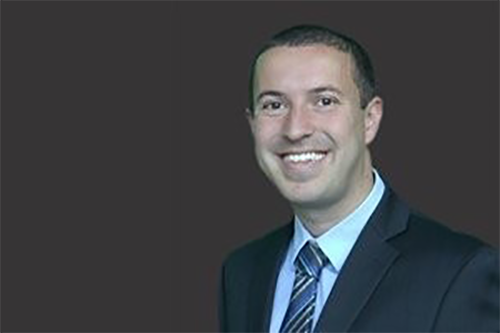 Joel Pearson, Greener alum and top-notch cross country coach joins Evergreen's athletic department beginning April 1, 2023. 
 
Pearson comes to the college from the University of Arkansas, Little Rock where he was the distance coach for the Trojans' Outdoor Track and Field team. Before coaching at the University of Arkansas, he coached at Pratt Community College in Kansas, where he led their cross country and track teams. He came to Pratt after being the head coach for Mountlake Terrace High School's Cross Country and Track and Field teams. He also led programs at Meridian Community College, Kennesaw State, North Carolina S&T State University and was the Director of Track and Field Operations at the University of Iowa. 
 
The list of successes under his coaching is impressive and he's helped develop several all-Americans and National Champions.  
 
"We are thrilled to have Joel join Evergreen," said  Zeb Hoffman, Assistant Intercollegiate Athletic Director for The Evergreen State College. "He has helped mold several all-Americans, National Champions and school record-holders in his past coaching position and his vision will help develop a world-class cross country and track and field program here at the college."
 
Pearson is a native of Ferndale, Washington and received his undergraduate degree from The Evergreen State College and his graduate degree in sports science from Cardinal Stritch University. Running and distance is in his blood as he is the son of former American 50-mile record holder and national champion, Jim Pearson. 
 
In December 2022, Evergreen announced it would be adding a cross country team as well as men's and women's wrestling to its athletics program to complement the college's men's and women's soccer, basketball, track and field and women's volleyball. 
 
Entrepreneurs, Kim Kaufman and Jimmy Goldsmith, have made a $150,000 commitment to provide Evergreen with $50,000 per year for the next three years to support the new wrestling and cross country teams.  Kaufman is an Evergreen graduate and her husband, Goldsmith, has a deep experience in the sports industry. 
 
It is estimated that the expansion of Evergreen's athletics programming, combined with other investments in existing sports teams, should yield more than 100 additional students over the next three years. 
 
For more information about Evergreen athletics, please visit www.gogeoducks.com.