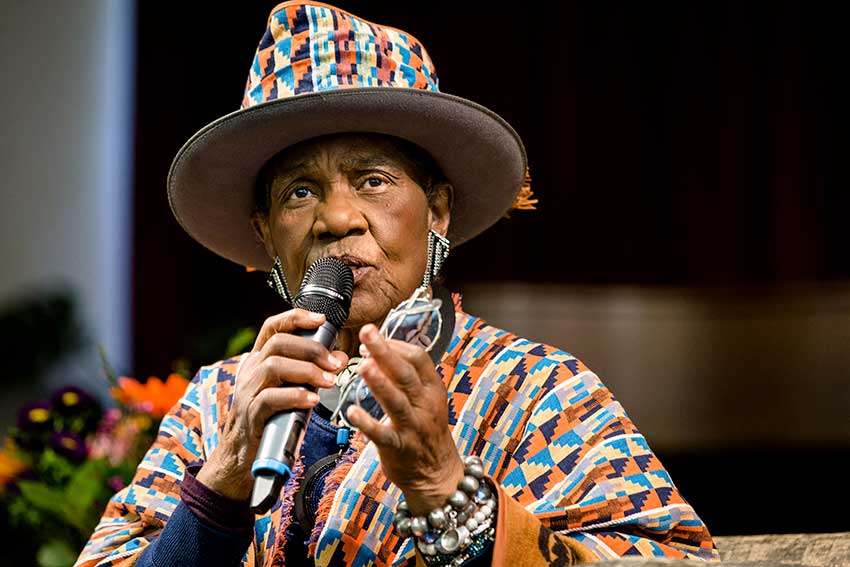 Dr. Maxine Mimms will be celebrated 4-8 p.m., Saturday, March 4 at The Evergreen State College's Tacoma Campus. This event doubles as a Founder's Day event and a birthday celebration for the Evergreen, Tacoma founder. 
Dr. Mimms began teaching at The Evergreen State College in 1972. She started teaching working adults college-level coursework at her kitchen table in the historic Hilltop neighborhood and it was at that table where Evergreen's Tacoma Campus was born.  
Evergreen-Tacoma became an official campus for The Evergreen State College in 1982 and in 2001 it moved to its current location of 1210 6th Avenue.  
Dr. Mimms developed the Tacoma program with a deliberate mission to provide a college education to working and adult learners – especially those living in the inner city.  
"Dr. Mimms is the essence of community and her vision of transforming the life of the community she lives in is something that should be celebrated not just in collaboration with her birthday, but every day," said Dr. Dexter Gordon, Executive Vice President for The Evergreen State College. "At 95 years young, she still works tenaciously to remove educational and economic barriers and make college available where and to whom, it historically wasn't." 
"Her work has resulted in college degrees for thousands who have walked through the doors of Evergreen, Tacoma," shared Dr. Marcia Tate Arunga, Dean for Evergreen, Tacoma. "The faculty and staff strive every day to continue her living legacy to the students of Evergreen's Tacoma campus and the Hilltop community." 
Attendees at the Founder's Day celebrations will enjoy music, spoken word and of course, be part of the birthday honors for Dr. Maxine Mimms who is turning 95.  
To learn more about Evergreen's Tacoma campus, please visit its website.  
##