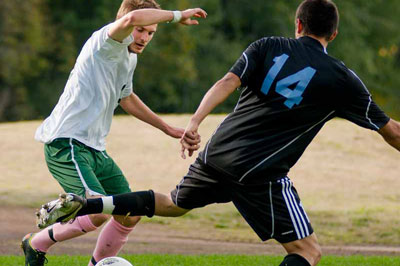 OLYMPIA – Both women's and men's wrestling and cross-country will be added to The Evergreen State College's student athletics programs starting in Fall 2023. 
"Student athletes make great Greeners," said Evergreen's president Dr. John Carmichael. "They are self-motivated and community minded. We look forward to welcoming more student-athletes to Evergreen." 
It is estimated that the expansion of Evergreen's athletics programming, combined with other investments in existing sports teams, should yield more than 100 additional students over the next three years. The new teams join the college's existing intercollegiate teams - men's and women's soccer, basketball and track and field and women's volleyball. 
"Anytime you have the opportunity to give potential students the opportunity to attend college while participating in an athletic activity, it is cause for celebration," said executive vice president Dr. Dexter Gordon. "Adding new teams will also help us weave a diverse tapestry within our programs to help ensure that underrepresented groups have equal access to opportunities here at Evergreen." 
In addition to growing enrollment, successful athletics programs help to build student life on campus, provide a stronger sense of belonging for some students, and supports student retention. Athletics is a key contributor to Evergreen's diversity, equity, and inclusion mission, and student-athletes are retained at a higher rate.
Recruitment for new Greener athletes starts this month and the college expects teams to be established by Fall Quarter 2023. Learn more about Evergreen's athletics programs at gogeoducks.com.  

###