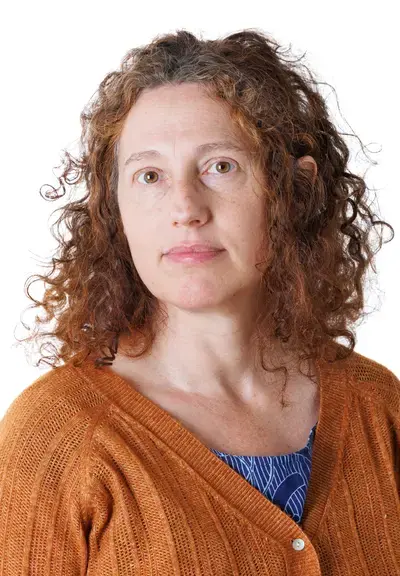 I am a writer and painter from San Francisco who works across genres. I teach literary arts and environmental humanities. My most recent books include Crocosmia (novel forthcoming, Nightboat Books 2025); The Revolutionary (nonfiction chapbook, Albion Books 2023); Demystifications (prose poems, Solid Objects 2021); The Instead (co-authored book-length dialogue, Carville Annex, 2016); The Quarry (fiction chapbook, Trafficker Press 2013). My stories, interviews, reviews, poems, and essays have appeared in various journals and magazines including Bomb Magazine, Modern Painters, Brooklyn Rail, Fence, Annulet, Cabinet, McSweeney's, Harper's, Tarpaulin Sky, New York Times, Conjunctions, and elsewhere. I am a prior recipient of an NEH grant; the John Hawkes Prize in Fiction; and several artist-in-residence awards including at the Headlands Center for the Arts and Millay Colony. I was a founding co-editor at The Encyclopedia Project. I received training in chaplaincy at the Upaya Zen Center from 2018-2020. To learn more about my work please visit my website.
Education
M.F.A, Literary Arts Program, Fiction, Brown University, 2004; B.A., Writing and Literature, Naropa University, 2001.
Teaching Style
I teach as a practicing and active writer and incorporate contemplative practices into my teaching. My classes entail intensive and wide-ranging reading, and interactive and discussion-rich lectures. Seminars include in-class writing, structured support, and focused small-group activities so that students can prepare for and participate in seminar effectively. The creative writing workshops I facilitate allow students to generate new work and practice craft in community. In my classes I aim to create an accessible, inclusive, trusting, convivial, and mutually supportive learning community.
Path Affiliation
Fields of Study