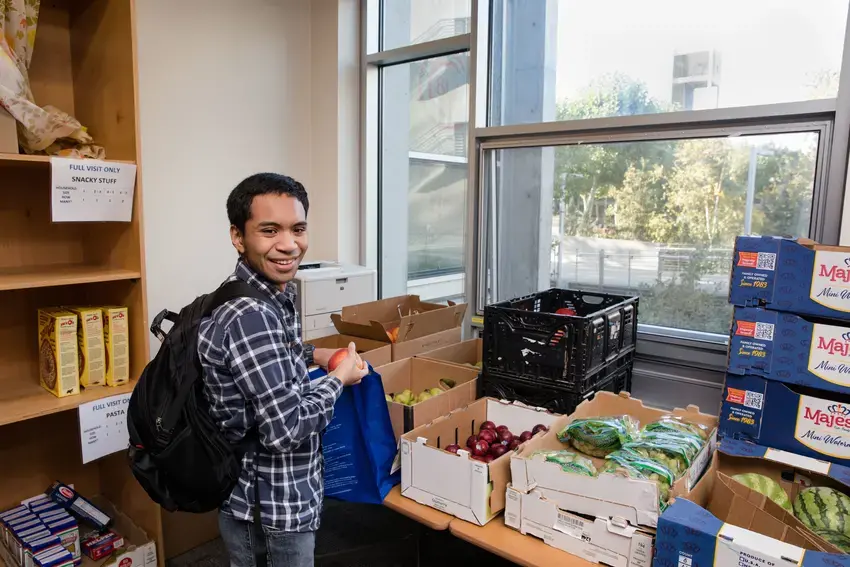 Center for Community-Based Learning and Action
Supports the partnership of academic programs, students and faculty, with community organizations. We aim to meet mutually agreed upon community needs to strengthen and enhance student learning through critical engagement.
We believe in learning collaboratively within the community, supporting civic engagement and promoting a better understanding of social justice issues for all involved.
We seek student learning environments that respectfully incorporate the community's unique needs, goals and aspirations.
What We Do
The Center is a place for students to discover their strengths and interests by getting involved in community work. We are a point of contact for community groups and organizations. The Center works to build connections between community-based learning models and academic programs. We also work to chronicle the history of community-based learning and action at Evergreen. 
What We Offer
Students
We offer community service work-study positions around the community. From tutoring in local schools, to coordinating volunteer events, we have something for everyone. Come to one of our volunteer work parties and see what Olympia has to offer!
Community Partners
We support community initiatives from posting flyers, to organizing events and learning opportunities. It is our mission to pursue collaborative ways to establish community-to-campus connections.
Faculty
We can help you find placements for students doing community projects. We also have an archive of past work that has occurred and a library of community-based service learning resources.
Visit Us
See us in your Academic Program - we work with faculty to support your community work and often join you in the classroom to prepare to respectfully engage with local organizations.
Access a library of references on key approaches to community work - grant writing, ethnography, community organizing and other topics.
Review our resource files on local communities and community-based organizations.
Attend workshops and informal talks on skills for community involvement, community issues and linking community-based learning with your academic programs.
Get one-on-one help with identifying opportunities to learn, serve and be involved in community change.
EARN and LEARN with CCBLA : Hear about a number of ways to earn funds and credit for community work - including Community Service Work Study and AmeriCorps. We offer an AmeriCorps-funded program that rewards students performing community service with tuition awards.
The Center for Community-Based Learning and Action has our own leaf on the Olympia Rafah Mural.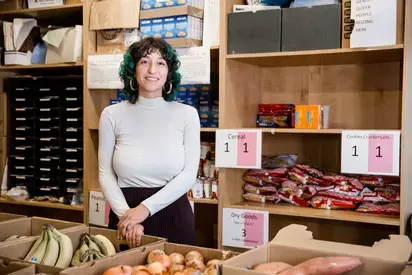 The CCBLA was founded in 2004, with root's in Evergreen's Five Foci. While Evergreen has always integrated community-based work into it's learning, the community recognized the need for a center focused on community action for this work to continue. 
Our Mentor - Jacinta McKoy
A compilation of stories, poetry, thoughts and letters from a few of the many who loved Jacinta McKoy.
Location
Sem II E2125

Mailstop SE 2 E2115