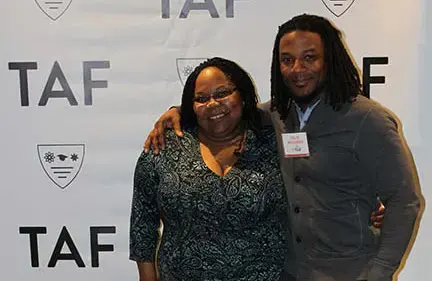 Technology Access Foundation
Gateways staff Marcenia Milligan and Talib Williams celebrating the work of the Technology Access Foundation at their annual Varsity Luncheon. The Foundation equips students of color for success in college and life through the power of a science, technology, engineering and math education.
Visit from Dr. Lynette Tannis
Dr. Lynette Tannis, author of the new book, Educating Incarcerated Youth - Exploring the Impact of Relationships, Expectations, Resources and Accountability - spoke to Gateways faculty and students on Evergreen's Olympia Campus.
Location
Sem II E2126

Mailstop SE 2 E2115