We are raising $55+ million to expand:
Holistic financial resources for our students so that diverse thinkers, doers, and voices can lead the future.
Signature learning experiences that will prepare students to solve problems in our economy, democracy, justice, climate and the environment, and promote culture and the arts.
Our ability to support, affirm and empower Native arts and cultures in the Pacific Northwest and beyond with the leadership of s'gʷi gʷi ʔ altxʷ: House of Welcome.
We were built for these times, built for what's next. That's the genius of Evergreen.
Fifty years ago, when Evergreen was founded, students wanted more than a conventional college. New generations do too. While other "experimental" colleges have closed or become more conventional, Evergreen endures. Our essence isn't tradition — it's invention. Students come here for the ability to determine their own distinctive path, to embrace complexity, to learn across significant differences, to break down barriers between disciplines, and tackle the world's most difficult problems.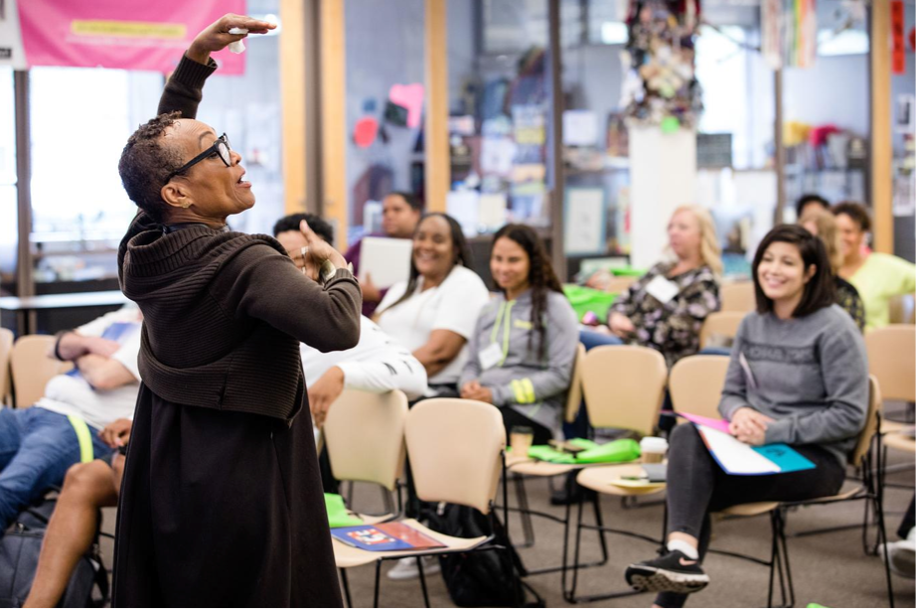 We serve a more diverse student body than ever.
Through both the Olympia and Tacoma campuses, we serve a more diverse student body than ever before.
Evergreen Students (Fall 2022)
Enrolled students: 2,116
Average age: 29 years old
47% are of non-traditional college age (24+)
61% are women
32% are students of color
20% are first-generation college students
35% of students are low income (≤150% poverty level)
30% of students are below the poverty line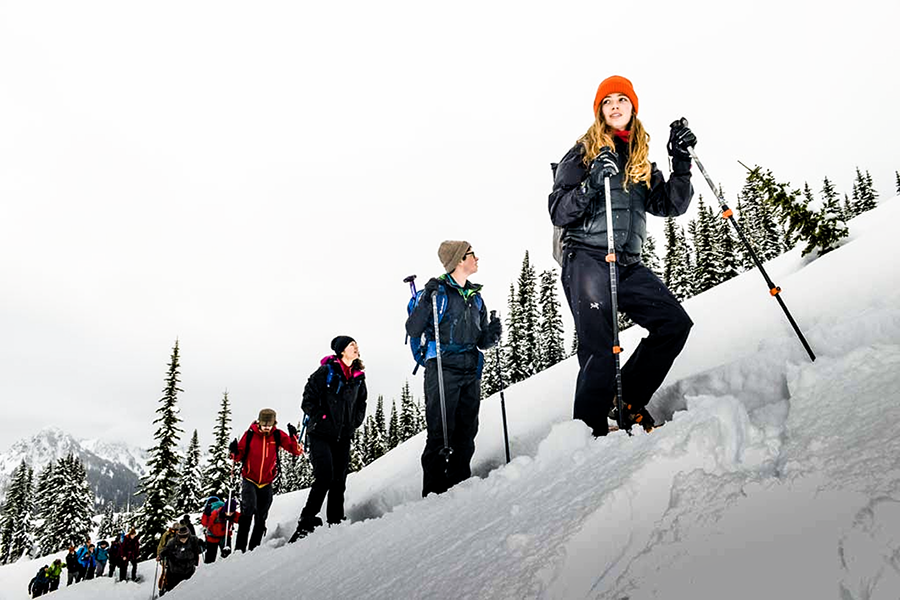 Evergreen students are fiercely ambitious.
Their eyes are open to the world as it is. That's how they see all that needs to change. They come to Evergreen to learn how to create that change. They come here at epic moments in their lives — pivotal moments whether they're 18, 28, or 48. Whether they're right out of high school or right out of the military, they come here ready to chart their own pathways. They leave ready for law school, tribal leadership, social entrepreneurship, and public service. They leave professionally ready to create positive change in whatever field they choose — ready to bring new ideas into the world. And they succeed.
We are public, and that is powerful.
We deliver the kind of high-quality, personalized education often only available at private institutions. Evergreen is one of the only public colleges of our kind. Because we are public, we are more accessible and affordable to more students. Serving the public good is baked into Evergreen's ethos and attracts like-minded people who become as one alumnus said, "everyday heroes" serving the public good.
90% of first-year students identify restoring the environment, understanding and appreciating differences, and contributing to community as important reasons they chose Evergreen.
65% of Evergreen graduates work in public service or the non-profit sector 15 years after graduation.
We are positioned better than ever to thrive.
Our 2022 entering class grew by the largest percentage in nearly 20 years.
We are #1 for doing the most public good per Washington Monthly 2022 University Rankings.
We are one of the nation's "Best Values" and Top Public Schools per U.S. News & World Report.
The Princeton Review ranks Evergreen among the nation's "Best Colleges," noted especially for academic excellence and green practices.
We are one of the nation's "Colleges That Change Lives."
We have a renowned Indigenous arts campus and established relationships that reach internationally. While other colleges are establishing their relationships with Tribal Nations and first peoples, s'gʷi gʷi ʔ altxʷ: House of Welcome has nurtured and celebrated tribes and their arts and cultures since 1995.
Thanks to the generosity of our community, the Forever Green campaign has already exceeded its initial $40 million goal.
Now, we need you.
Whether you call yourself a Greener, Geoduck, Sankofa, or likeminded friend, now is the time to celebrate and champion an Evergreen education and what it means for the world.
At Evergreen, we will always go our own way, but we can only get there together.